Products
Copper Cathode
Copper cathode is used as a starting material for copper rods. Copper cathodes are also used for making alloys like brass, bronze and alloy steel, with applications in defense and construction. Our cathodes meet international quality standards and are registered as LME "A" grade.
Applications
Continuous Cast Copper Rods
Copper Wire Bars, Bus bars, Billets, Ingots, Moulds
Copper based alloys and downstream products
Copper tubes, strips and foils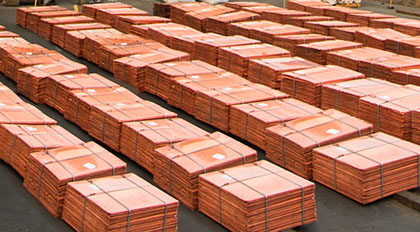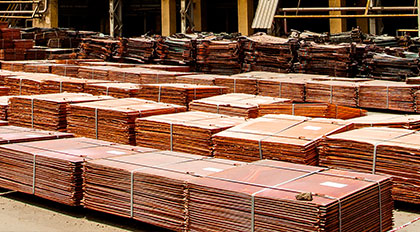 Continuous Cast Rods (CCR)
Our copper continuous cast rods meet all the requirements of international quality standards. Our copper rods are currently used primarily for power and communication cables, transformers and magnet wires.
Applications
Jelly Filled Telephone Cables
Magnetic wires & Winding wires
Power Cables
Automobile Wire Harness
Magnetic wires & Winding wires
Power Cables
Automobile Wire Harness
Communication Cables
House wiring
Conductors (Rounds and Flats)
Transformer